In recent times, the Rose Toy has surged in popularity, becoming a staple in many individuals' pleasure arsenals. This rose-shaped vibrator has not only caught the eye with its unique design but has also proven to be a versatile tool in achieving sexual pleasure.

In this guide, we delve deep into everything you need to know about how to use Rose Toy.
Section 1: Unboxing Your Rose Toy
What's in the box?
Upon unboxing, you will find your Rose Toy accompanied by a charging cable and a user manual that details the different Rose Toy modes and maintenance tips.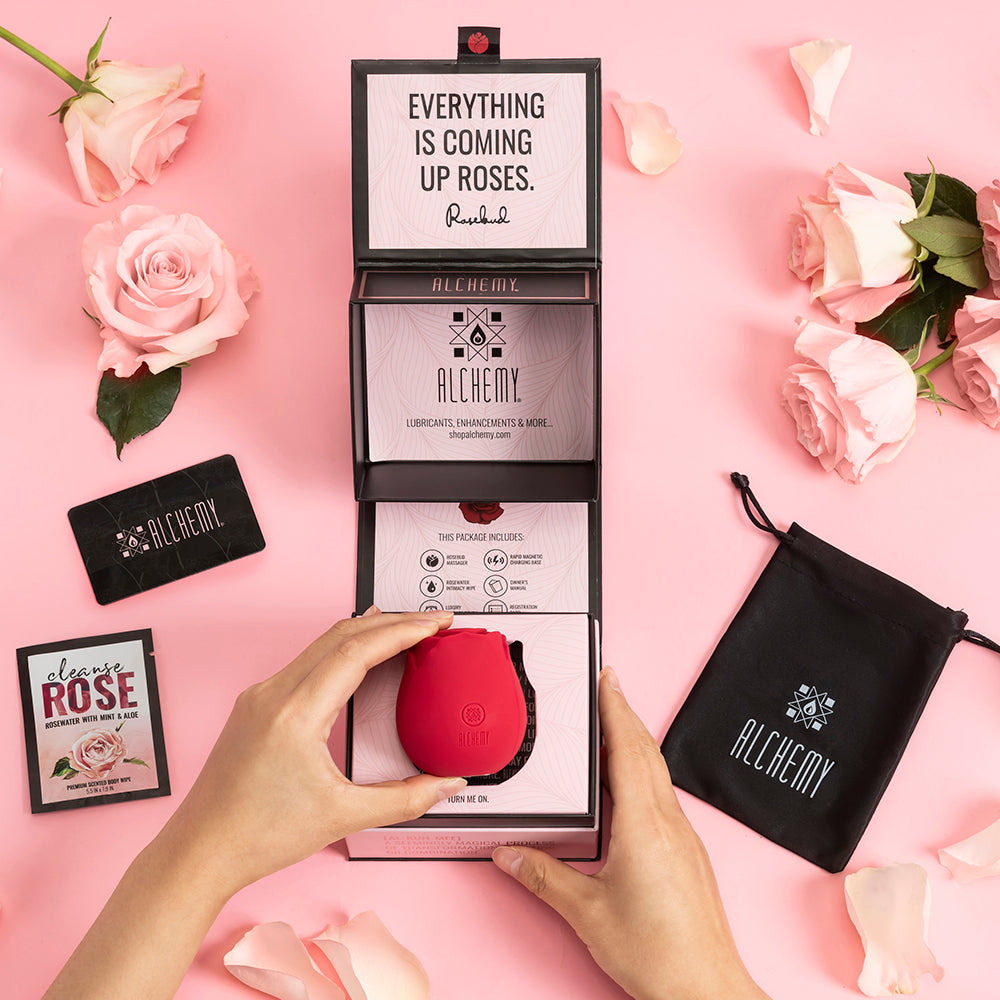 First Impressions: Design and Features
The Rose Toy boasts a sleek design, with petals crafted to provide a range of sensations. Its features are designed to enhance your pleasure experience, offering different vibration and suction modes.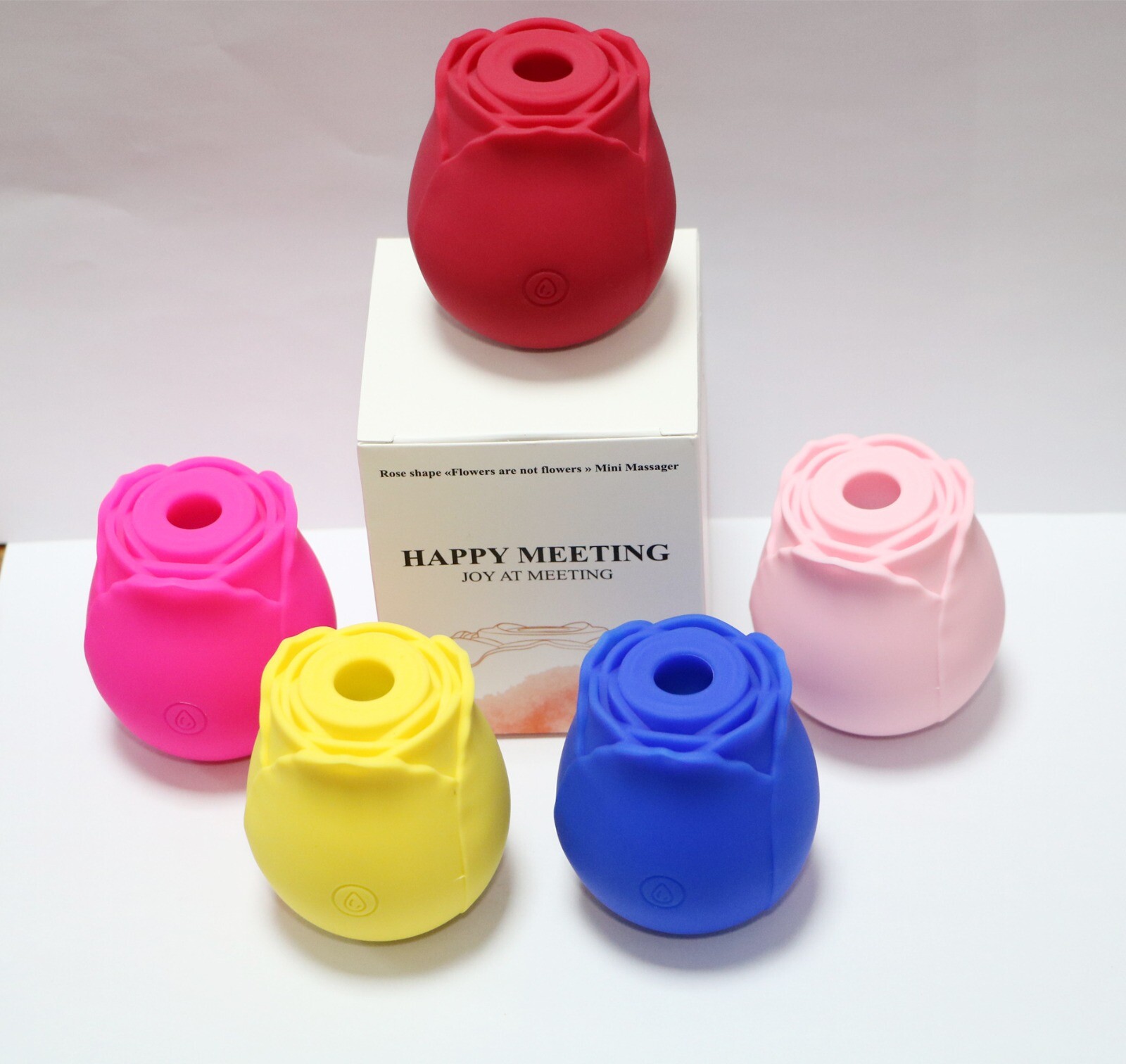 Charging Your Rose Toy: Tips and Precautions
Before starting, please fully charge with rose toy charger. The charging port is located at the base of the toy. It's recommended to charge it fully before the first use to enjoy uninterrupted pleasure.
Section 2: Getting to Know Your Rose Toy
Understanding the Different Modes of the Rose Toy
The Rose Toy offers 10 of modes, each designed to provide a unique sensation. Explore each mode to find what suits you best.
The Role of Lubricants in Enhancing the Experience
Using a water-based lubricant can enhance the experience, ensuring smooth and comfortable use.
Turning on and Setting Up Your Rose Toy

To turn on your Rose Toy, hold down the power button for a few seconds. You can then cycle through the different modes using the control buttons.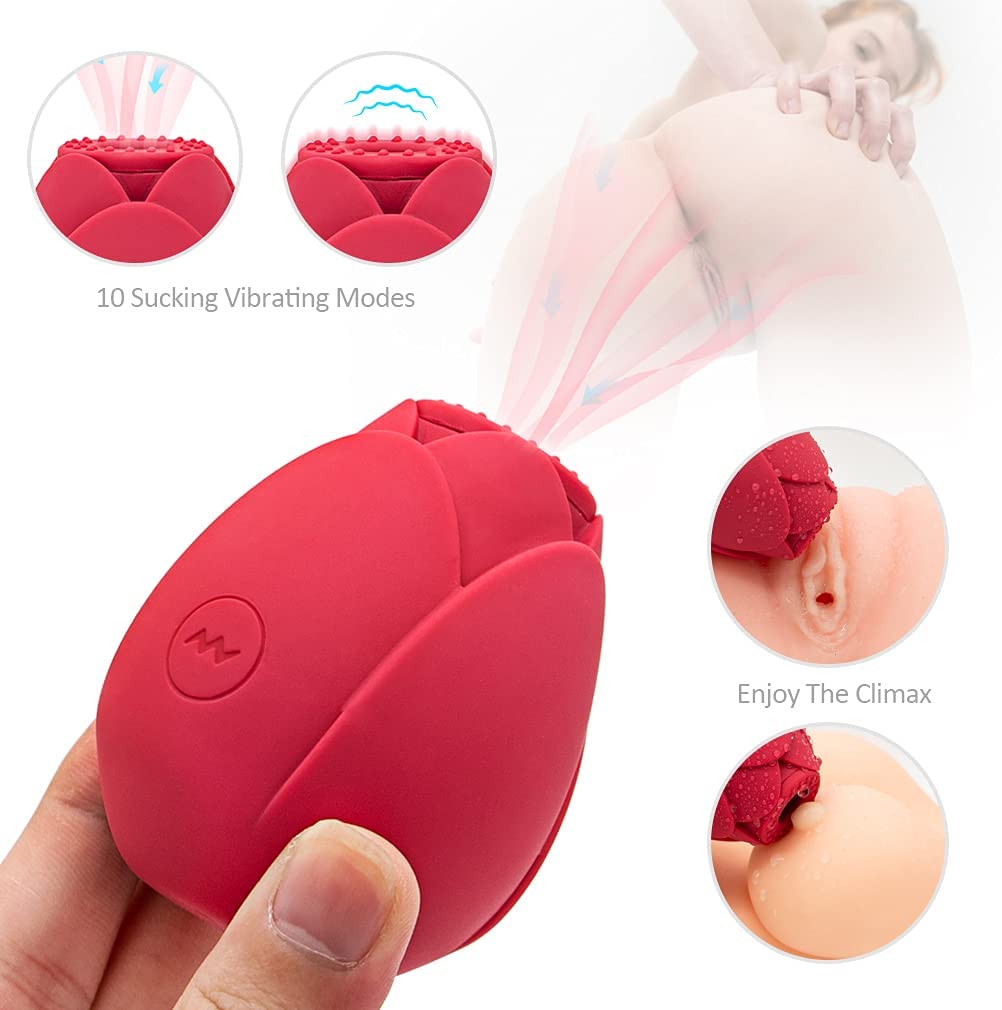 Section 3: Using Your Rose Toy to the Fullest

Solo Play: Tips and Techniques for a Pleasurable Experience
Whether it's stimulating the clitoris or exploring other erogenous zones, the Rose Toy is your perfect companion for solo play. Experiment with different angles and pressures to find what works best for you.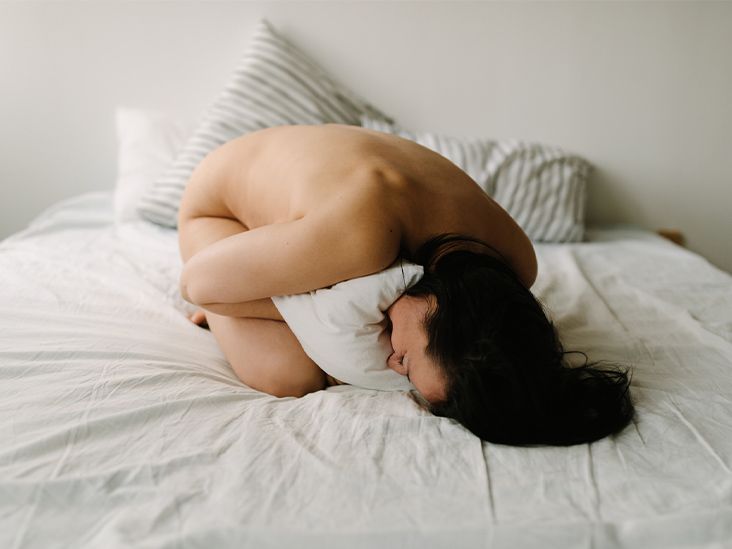 Masturbation is a perfectly natural and healthy way to explore your body and experience sexual pleasure. The Rose Toy, with its unique design and features, can take your solo play to new heights of satisfaction.

Comfort: Find a comfortable and private space where you can relax without interruptions. You want to create a stress-free environment.

Lubrication: Apply a water-based lubricant to the Rose Toy's silicone head. This will enhance comfort and pleasure during use.

Positioning: Experiment with different positions and angles to discover what feels best for you. You can use the Rose Toy while lying down, sitting, or even standing.


Teasing: Begin by gently teasing your erogenous zones, such as your nipples and thighs, before focusing on your clitoris. This buildup can intensify your pleasure.

Clitoral Stimulation: Place the Rose Toy's silicone head over your clitoris. The touch-free, pulsating airwaves provide a unique sensation that many users find highly arousing.

Exploration: Explore different patterns and intensities. The Rose Toy offers various settings to cater to your preferences.

Edging: Edging is a technique where you bring yourself close to orgasm and then pause. Repeating this process can lead to more intense and satisfying orgasms.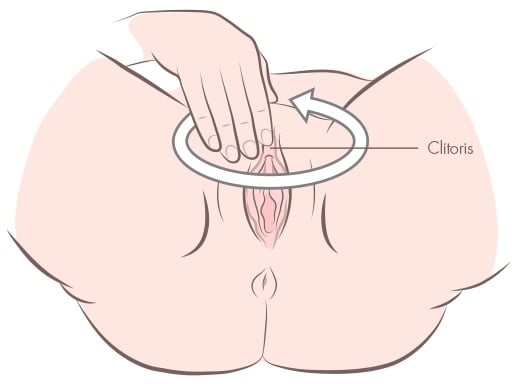 Relaxation: Remember that self-pleasure is about enjoying the journey, not just reaching the destination. Take your time and focus on the sensations you're experiencing.
Partner Play: How to Incorporate the Rose Toy into Your Sex Life
Don't limit yourself to one area; the Rose Toy can be used to stimulate various body parts, offering a world of pleasure to explore.
 we will explore how to incorporate the Rose Toy into your sex life, whether you're in a long-term relationship or just starting to explore together.

Open Dialogue: Before introducing any new element into your sex life, have an open and honest conversation with your partner. Discuss your desires, boundaries, and expectations to ensure you're both on the same page.

Exploration: Begin by exploring the Rose Toy together in a non-sexual context. This can help both partners become familiar with its features and settings.


Incorporate into Foreplay: The Rose Toy is an excellent addition to foreplay. Start by using it to stimulate erogenous zones like nipples, thighs, or the perineum. It can heighten anticipation and arousal.

Mutual Stimulation: Use the Rose Toy on each other simultaneously. Experiment with different settings and intensities to find what excites both partners.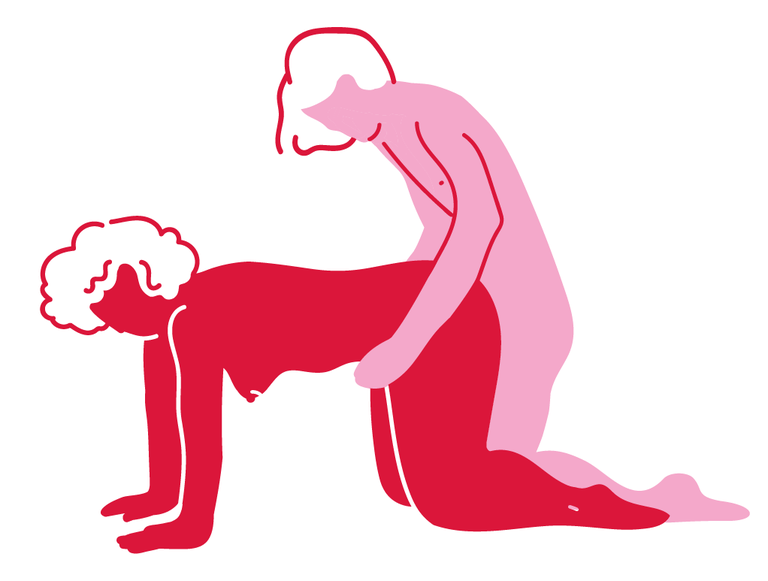 Clitoral Stimulation: During intercourse, use the Rose Toy to provide clitoral stimulation. Many people find this enhances pleasure and can lead to more intense orgasms.


Positioning: Find positions that allow easy access for using the Rose Toy while maintaining intimacy with your partner.

Fantasy Exploration: Use the Rose Toy to act out fantasies or role-play scenarios. It can be a fun and safe way to explore shared desires.
Communication During Play

Continuous Communication: Keep the lines of communication open during play. Check in with your partner to ensure they are comfortable and enjoying the experience.

Exploring Different Body Parts and Erogenous Zones with the Rose Toy
Don't limit yourself to one area; the Rose Toy can be used to stimulate various body parts, offering a world of pleasure to explore.
Section 4: Advanced Tips and Tricks
Experimenting with Positions and Angles
Try using the Rose Toy in different positions to find what brings the most pleasure. Whether lying down, sitting, or standing, there's a perfect angle for everyone.
BDSM and Role-Playing Scenarios with the Rose Toy

For those into BDSM and role-playing, the Rose Toy can be a great tool to enhance the experience, adding a new dimension to your play.
Combining the Rose Toy with Other Sex Toys for Heightened Pleasure
Consider pairing the Rose Toy with other sex toys for a truly explosive experience.
Section 5: Maintenance and Care
Proper cleaning is essential to maintain hygiene. Use a toy cleaner or mild soap and water to clean your Rose Toy after every use.

Storing Your Rose Toy Safely: Tips to Ensure Longevity

Store your Rose Toy in a cool, dry place away from direct sunlight to ensure it lasts longer.

Conclusion

We hope this guide helps you in exploring the versatile and pleasurable world of the Rose Toy. Remember, the key to a great experience is exploration and open communication with your partner.

Rose Toy FAQs
1.What is a Rose Toy?

A Rose Toy, often referred to as a suction sex toy, is a unique adult pleasure product designed for clitoral stimulation. It utilizes pulsating airwaves and simultaneous vibrations to provide touch-free, intense orgasms.

2.How Does a Rose Toy Work?

A Rose Toy operates by creating pulsating airwaves that gently stimulate the clitoris without direct contact. Simultaneously, it offers various vibration modes for added pleasure. This combination provides a highly enjoyable and satisfying experience.

3.Is the Rose Toy Suitable for Everyone?

The Rose Toy is designed for individuals seeking clitoral stimulation. It is suitable for solo play and can also enhance partner play. However, it's essential to ensure that users are comfortable with the intensity of the sensations it provides.

4.Are Rose Toys Safe to Use?

Yes, Rose Toys are generally safe when used as directed. They are typically made from body-safe silicone and are free from harmful chemicals. It's crucial to follow the manufacturer's instructions, keep the toy clean, and use a water-based lubricant for added comfort.

5.How Do I Clean and Maintain My Rose Toy?

Cleaning your Rose Toy is simple. Most models are waterproof, allowing for easy cleaning with warm water and mild soap. Ensure it is completely dry before storage. Store it in a cool, dry place away from direct sunlight.

6.Can I Use a Rose Toy with a Partner?

Absolutely. The Rose Toy can be an exciting addition to partner play. It can enhance foreplay, be used during intercourse for clitoral stimulation, or even help explore shared fantasies. Open communication with your partner is key to a fulfilling experience.

7.Are Rose Toys Loud?

Most Rose Toys are designed to be quiet to ensure discreet use. However, the noise level may vary slightly between different models and brands.

8.Do I Need Lubricant with a Rose Toy?

While lubricant is not always necessary, it can enhance comfort and pleasure. If you choose to use lubricant, opt for a water-based one to avoid damaging the toy's silicone surface.

9.Are There Different Rose Toy Models Available?

Yes, there are various Rose Toy models available from different brands. They may vary in terms of design, features, intensity levels, and vibration patterns. It's a good idea to explore different options to find the one that suits your preferences best.

10.Where Can I Purchase a Rose Toy?

Rose Toys are usually available through online adult retailers and can be purchased from rose toy official: https://rosetoyofficial-us.com/